Beautiful, but not so easy Puzzles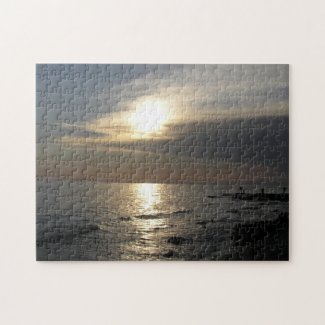 This jigsaw puzzles are one of my favourite. It is not so easy to assemble because many of the puzzles look the same and you have to look for the right colour to match. I actually love the image and this colouring.
While waiting for a sunset a cloud came and i took this picture aimed directly at the sun. On the picture looks like almost dark, but really it wasn't so.